Dakini Stardancer and Dryx
This is a sketch done by Ian, Dryx' player and a good friend. It shows the moment where Dakini's finally quietly gotten Dryx to realize there's more to life than eternally fleeing one's past.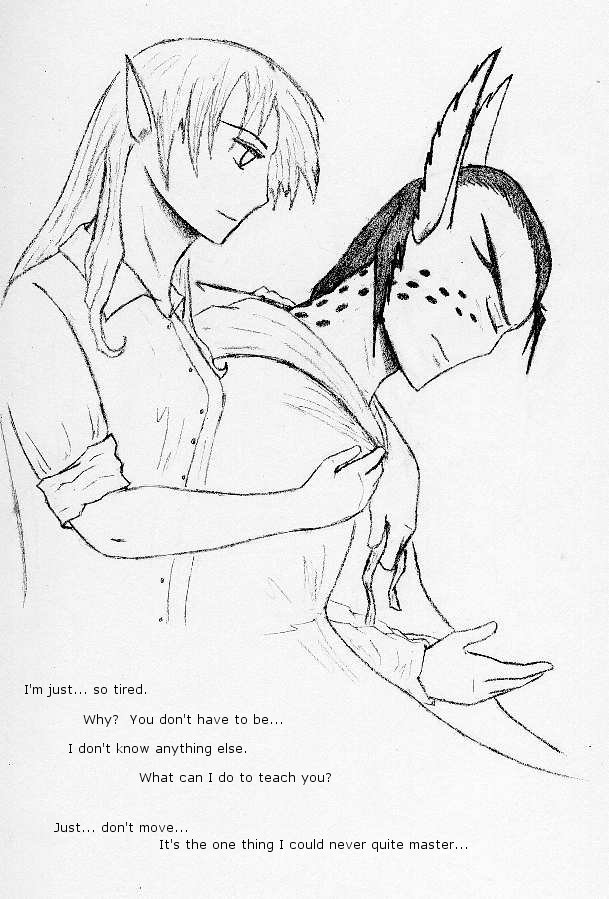 Dryx
"I'm just... so tired."

Dakini
"Why? You don't have to be..."

Dryx
"I don't know anything else."

Dakini
"What can I do to teach you?"

Dryx
"Just... don't move... It's the one thing I could never quite master..."
---
---
Dakini Stardancer copyright &copy 2000, 2001 B. "Collie" Collier